Volunteers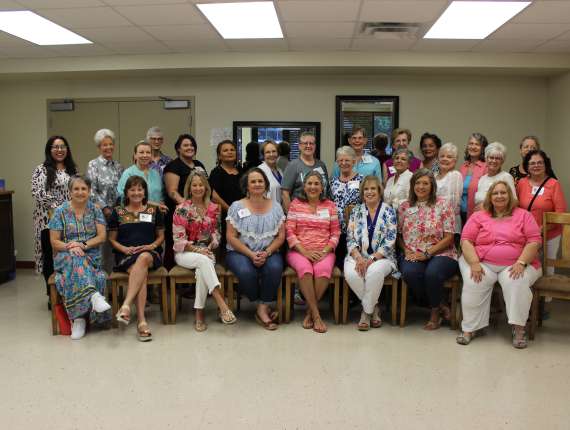 CWJC is Volunteer Powered!
Each year our volunteers provide approximately 5000 hours. If you are interested in volunteering, we have a place for you:
There is a place for YOU to be involved
Teacher
Lunch Provider
Mentor
Administrative Support
Fund-raising
Financial Contributor
Prayer Team
Apply now using the form below or swing by our office to fill out a paper application!
Volunteer Spotlight
When Suzanne McComack retired from teaching after 37 years, she knew her heart would not allow her to leave the classroom permanently. CWJC sparked her interest and the Personal Discovery class was right up her alley. Suzanne brings a depth of experience having taught art, history, and Latin at Heritage Christian School in Fredericksburg, TX.
Suzanne is married to Tom McComack and has two daughters, April Hass and Martha Simone, and four grandchildren. You can find them often biking at Louise Hayes Park and swimming in the creek with their "grands."
Suzanne states, "I feel such joy to spend time studying God's Word with these precious ladies at CWJC! I believe I truly benefit from this experience with them, I am learning so much! God has richly blessed me to serve at Christian Women's Job Corps."
-- Suzanne McComack --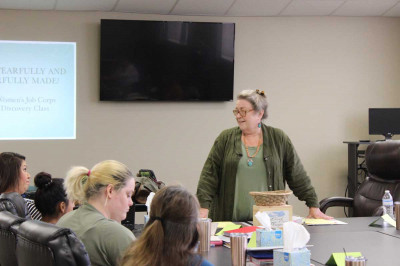 How You Can Help
Each participant, mentor, volunteer, and teacher needs ongoing prayer support.
Critical to the success of each woman enrolled in CWJC is the support they receive through a personal mentor who serves an a friend, encourager and spiritual supporter. Mentor training is provided.
One element that sets CWJC apart from other training programs is daily in-depth Bible study conducted by volunteer teachers.
Leaders are needed to teach basic life skills and job readiness classes such as budgeting, appropriate dress, interview skills and computer.
Suitable employment for the women must be found once they have completed their training. Please contact us to interview our graduates for job openings you have.
Assistance is needed in providing lunch for the class each day during the 12 week session, providing administrative support, helping with special events (including graduation and our annual spring style show), providing items for our food pantry as well as professional clothing closet and/or personal needs basket, providing financial support
Participants often need childcare, transportation, haircuts, career clothes, eyeglasses, dental work, etc. You may help by providing these services or by providing financial support for these services.
Together we share in the love & joy of Christ!