About Christian Women's Job Corps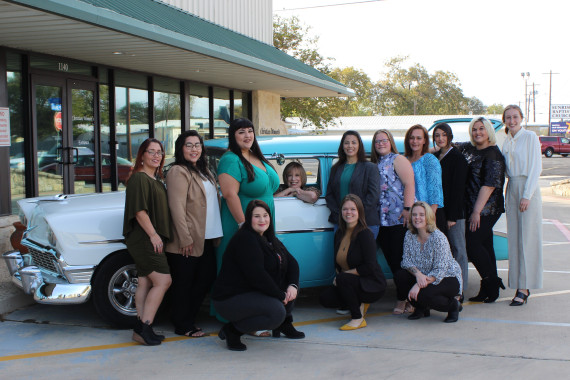 Located at 1140 Broadway, Christian Women's Job Corps (CWJC) Kerr County began in 1999 with the first class graduating in the spring of 2000. The Kerrville CWJC is one of nearly 300 sites in the US with 60 sites in Texas. In the fall of 2023, CWJC graduated the 495th Intern and holds a 95% employment record. Many of our graduates also pursue college in order to obtain their employment goals.
CWJC Interns work in a variety of fields including law offices, doctor offices, real estate, and other area non-profits. James Avery Artisan Jewelers, MG Builders, Lowes, Franklin Clinic, Bumdoodlers, Rails, local banks, restaurants, and hospitals are just a few of the businesses where you will find our graduates.
Here are some statistics, 2000 – 2023:
495 Graduates
95% employment or continued education
411 have accepted Jesus Christ or rededicated their lives to Him
Since 2004, 331 women have been baptized.
The ministry of CWJC makes a significant difference in the lives of women. In our 24 years of existence, we have seen God work in many ways. Families and future generations are affected by the hope, confidence, and on-going employment women gain as a result of the tools they receive at CWJC.