Our Mission
Our mission is to provide a safe, Christ-centered environment that encourages spiritual, professional, and personal growth to transform women, families and communities.
"For I know the plans I have for you," declares the Lord, "plans to give you HOPE and a future."
Jeremiah 29:11
CWJC State Introduction
CWJC Sisterhood for Good
2021 Fundraising Event
The ministry of CWJC makes a significant difference in the lives
of women and Kerr County families

2023 Board of Directors
Kellie Early
President
District Director for Representative Andrew Murr, 25+ years Paralegal
Karen Mooney
Vice President
Retired bank executive and advertising executive
Virginia Graham
Treasurer
Kerrville School Board, former teacher
Heather Morgan
Secretary
In-home Caregiver/Companion with Preslar Care Service Volunteer Worship Leader at Transformation Church Life Coach with Abiding in Him
Andrea Bode
Member
Chief Probation Officer for Kerr, Bandera, and Gillispie counties
John Sawyer
Member
Business Development Director Century 21 the Hills Realty
Mike Ezer
Member
Employed by Innovative Strategies-life insurance, investments, retirement & estate planning, and charitable giving
Teri Schreiner
Member
Serves on the Hill Country Crisis Council board, Young Life, and Divide School Board president
Martha Stenseng
Member
Realtor Teacher Development Committee Chair
Andy Magee
Member
Manages four homeowner's associations and attends college
Jodie Tilmon
Member
Mortage Loan Officer with Firstbank Southwest Serves on Leadership Kerr County and Glory Community Garden Steering Committees Serves on the Board of Doyle School Community Center and Finance Committee of Barnett Chapel UMC
B K Gamble
Member
Executive Director of the Doyle Center CWJC Teacher and volunteer Retired from HEB Foundation
Our Staff
Edna Vandiver
Executive Director
Edna attended the University of Texas where she received her Bachelor's Degree in Business Administration & Accounting. Upon graduating, she was promoted to divisional manager at Tandy Acceptance Corp. After moving to the Hill Country in 1983, she continued to put her abilities to use working for RD Construction Company and H & R Block while successfully running her own tax and accounting business for over 25 years. Edna has also been heavily involved in the local church, leading & participating in Bible Studies, mentoring programs and Prayer Ministry as well performing accounting duties for Kerrville Bible Church. At Impact Christian Fellowship, she served as an administrative assistant as well as successfully managing the Bookstore and Coffee shop. Before joining the staff of CWJC in 2013 as the Assistant Director and Accountant, Edna served as a mentor and also as a member of the board of directors. Her passion to help other women become all God created them to be makes her a perfect fit to lead the ministry of CWJC as the current Executive Director.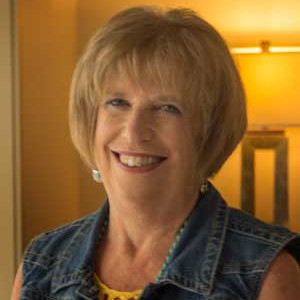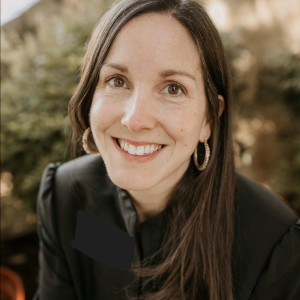 Meredith Carpenter
Executive Assistant
Meredith attended Texas A&M University where she received her Bachelor's Degree in Environmental Biology. While in college, she worked as an intern with Texas Parks and Wildlife Department and upon graduating they hired her on as an administrative assistant at Goose Island State Park where she also got to enjoy teaching groups of kids how to fish. After having children, her love for the outdoors took a backseat and she became passionate about supporting women as a doula and childbirth educator. She also has years of experience marketing multiple small businesses, homeschooling her three children, and serving in her local church. Meredith has a heart for encouraging women and brings tangible peace to CWJC.
Courtney Ayala
Administrative Assistant
A Spring 2017 graduate of CWJC, Courtney is now the Administrative Assistant. Her salary is paid with a grant from the Cailloux Foundation's Job Program. Courtney also teaches the typing class and assists with the Alumnae Program among many other tasks she handles throughout each day. It is her heart to be involved with this amazing organization and to walk alongside all of her Sisters in Christ.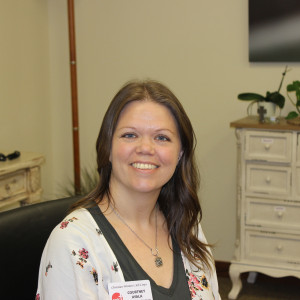 Our Results in Numbers
We are very happy about our community's achievements and don't hide them
90%
Employment &
Continued Education
411
Have accepted Christ or
Rededicated their lives to Him